Business Mentorship and Coaching
We use our field expertise to help uncompromising entrepreneurs, business owners and leaders to succeed in competitive business environments. Great for personal and business growth.
SME Development
we focus on developing the capacities of SMEs to attract partners both in Uganda and East African region. We utilize our experience in trading in EACregion to train SME in understanding and appreciating the EAC legal and regulatory frameworks particularly customs procedures, common external tariff and rules of origin and the opportunities and/or threats this exposes to their businesses.
Promote Partnerships
Besides creating linkages, we engage and facilitate PPPs to promote investments in key sectors such as logistics, infrastructure, energy, agriculture, education, social investments, climate change adaptation and mitigation among others. Promoting PPPs and sharing experience to benefit through trusted partnership with government especially in customs administration by being tax compliant. This drives SSP to promote Public Private Partnerships as a foundation for growth and ultimate achievement of conducive business environment in EAC region.
Consultancy
a. Feasibility Studies b. Skills Development
Register today for the 2022 Student Mentorship Programme.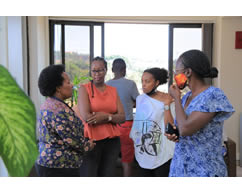 The student mentorship programme is organized by Strategic Smart Partnerships aimed orienting young people in several areas including what it takes to be an entrepreneur, discovering one's passion, talents, and gifts, strategic thinking to align with all the available opportunities in the World today among other very important areas.
Get in Touch
The programme is coordinated over a period of 8 weeks (two sessions per week) with some sessions held virtually.
You can also send me an email or call +256-394813638.